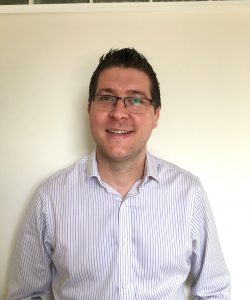 Graham Crawford, Crown Cellars Wine Category Manager
Tell us about yourself?
My world revolves around my wife (who is an artist) & daughter who is an artist in training. Football (Man Utd…I know,) wine and food fill in any time left after that.
What interests you about the wine category?
Wine has been part of most of the jobs I have ever attempted; whether it be as a cruise ship bartender, sommelier or sales person, wine has always been a major part. Securing my Diploma from the WSET was a very proud day for me and has had a big impact on my life ever since.
How did you get into buying wine?
Whilst being a Sommelier of a wine list of 250 wines (all by the glass) I was lucky enough to taste a wide range of wines and always planned a move into buying at some stage. After 11 years of wine (& other categories) sales, the opportunity arose at Crown Cellars and I jumped at it.
What is the best part of your job?
Without doubt it is the people; wine is such a simple thing, it I made complicated by many factors, but the fundamentals are clear to me. Great grapes, well looked after by hard-working farmers and made into wine by skilled wine-makers, sold by passionate people to consumers who enjoy the product. The people involved in the day to day motivate me; telling the producers stories and connecting them with the end customer is my goal.