DGB Douglas Green Bellingham
Douglas Green Vineyards, South Africa
For over 70 years, we have sourced and selected grapes to best express our South African wineland origins. It was already in 1942 that Douglas Green was convinced that the quality and character of the varied vineyards of the Western Cape should not be confined, but rather combined to express the best of each region.
The Douglas Green winemaking team is true to tradition but still modern and innovative in their dedication to creating lifestyle wines true to the needs of our local and international market and our promise of "Cape Wine at its best".
We source only the best vineyards from the best suited regions for each variety to create our distinctive fruit-driven signature wines. After years of experience and close relationships forged over many vintages, our growers and appointed cellars are virtually 'part of the family'.
This innovative take on traditional winemaking of the day gave Douglas Green the edge in terms of value and consistency that still prevails to this day.
JACQUES VILJOEN; BRAMPTON
Raised in the Ca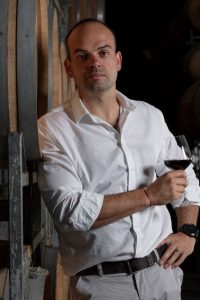 pe's Winelands, his most memorable experience with wine was at the impressionable age of five during a pre-school outing to a wine cellar. After the winemaker handed out small cups of must (freshly crushed grape juice) to all the pupils, Jacques was enamoured: "It was a taste revelation. I recall the juice being so sweet and concentrated, and a very specific smell of fermentation esters floating in the air. It certainly triggered something in me," he reflects.
From there, the decision to become a winemaker came naturally. At 18, Jacques went on to study winemaking at Stellenbosch University. Following a formative period in France where Jacques learnt his style that merges classic and modern techniques. On his return to South Africa he spent a further 16 years refining his winemaking skills before joining Brampton.
Based on his inherent love and respect of nature, Jacques endeavors to stay true to it. He is an expert in honouring terroir and the natural fruit to produce award-winning vintages. "Winemaking is like preparing a meal for someone. You know the effort that went into making it and it is rewarding to see your guests enjoy it," explains Jacques.
Jacques is particularly strategic in his response to tackling challenges of any sort, with an 'If you fail to plan, you plan to fail' perspective. Ultimately, winemaking is a team sport, and for Jacques, it is about ensuring he is able to support every person and encourage their strengths in order to reap the best results – vintage after vintage.
MICHAEL LANGENHOVEN; BOSCHENDAL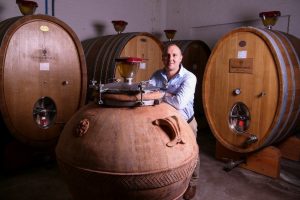 Michael Langenhoven, Boschendal's  Winemaker for white wines, knew he was never destined for an office job. With an entrenched love of nature, he instinctively opted to study agriculture at Elsenburg Agricultural College in Stellenbosch.
Yet, after initially finding viticulture interesting, he was soon more captivated by winemaking, following a harvest internship. What progressed was Michael's headfirst dive into the barrel of the wine world, having worked successful harvests in California's Dry Creek Vineyards as well as France's Rhône Valley and Sancerre.
This formative time abroad helped pave the path of his personal winemaking philosophy, which he describes as making Old-World style wines in a New World environment. "I always aim to make elegant and well-balanced wines, respecting the terroir from where the grapes are from".
With a tenured career spanning over 15 years, Michael's love for the industry is deep-rooted – much like the vines he is surrounded by. "I love harvest time. There is always the fresh smell of grapes in the cellar and good energy in the air," he says.
As a self-proclaimed perfectionist, he tackles challenges by preparing, and gaining as much information as possible. For Michael, it's the attention to detail that counts – and it shows in the quality of wines he creates.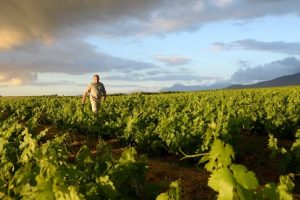 JACO POTGIETER; Millstream and Ribshack Red
With more than forty years of winemaking to his name, Jaco Potgieter is lauded for his unwavering dedication and steadfast vision.
Driven by his passion for the influence of terroir, Jaco's favourite part of the winemaking process is blending, as it enables one to take the best components and characteristics of each cultivar and region and merge them into a harmonious whole.
Having grown up on a small fruit farm in the small Klein Karoo town of Barrydale, wine grapes were always part of his environment. "I drove with my dad to the wine cellar during harvest times and the smell and almost 'secret' processes were like a mysterious world. I was enchanted and wanted to know more," recalls Jaco.
In due course, Jaco did know more – a lot more. Upon completion of his BSc Viticulture and Oenology degree at Stellenbosch University, he spent many years honing his winemaking skills in the Breedekloof Valley. As he continued to evolve his process and palate, his own winemaking philosophy emerged. "Wine is natural and needs to be balanced. I place preference on drinkability and accessibility over a showpiece with a wonderful nose but no length on the palate," explains Jaco.
And that is a pillar of Jaco's winemaking philosophy – to make wines that the consumer enjoys and that brings friends and loved ones together.
Ultimately, Jaco is a pragmatist. He approaches challenges with welcome zeal. In fact, in his opinion, challenges are an opportunity to start doing things in a new, better way.
Grant Burge
Grant Burge, Australia
Grant Burge's winemaking heritage can be traced back 150 years to his great-great-grandfather, John, who emigrated from England to South Australia and began the family's unrelenting passion for winemaking. Grant formed his own family company in 1988 with his wife Helen, in the heart of the Barossa Valley on the banks of Jacob's Creek. Continuing the family tradition, Grant and Helen have now brought the sixth generation into the fold.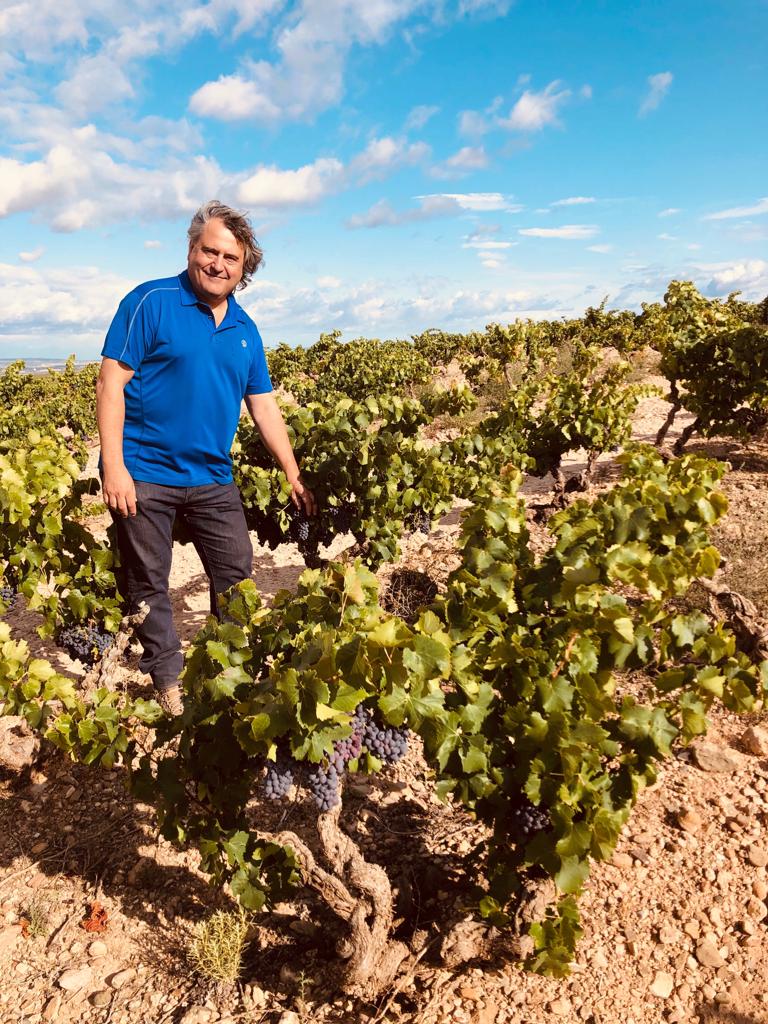 Santiago Garde
Bodego Medievo, Spain
The wines of Bodegas del Medievo originate from vineyards whose proprietors are also partners of the winery. What makes their vineyards so special is that the vines possess the exceptional characteristics that derive from the unique climate and soils of the area. Following a meticulous vinification process, the winery obtains wines that are typically characteristic of La Rioja, from the young, fresh and fruity Cofrade range and the magnificent Medievo Crianza, Reserva and Gran Reserva to the top quality range of Tuercebotas varietals.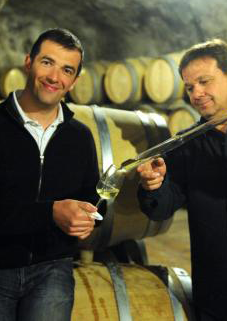 Guilhem Marty
Sieur d'Arques, France
Born and raised in Carcassonne, local boy Guilhem Marty became head wine maker at pioneering cooperative Les Caves du Sieur d'Arques in 1997 and oversees production of their still and sparkling wines under the Aimery label. They have been producing Vin de Pays varietal wines for over 20 years and combine top quality winemaking with environmentally respectful grape-growing methods. In addition, the entire range is suitable for vegetarians and vegans.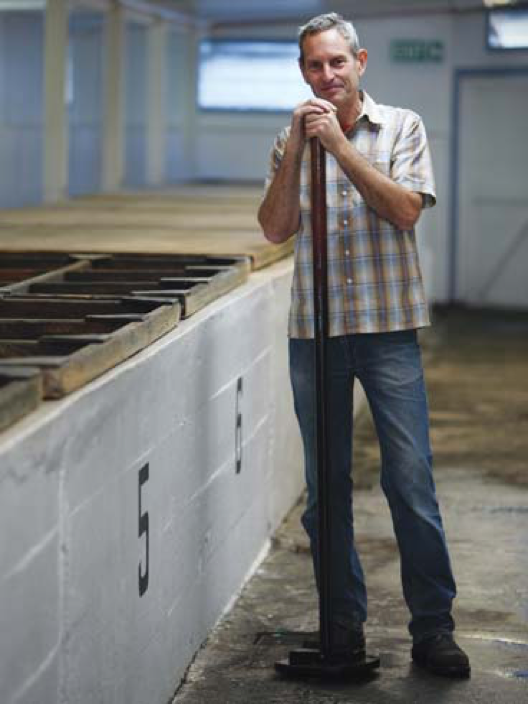 Gordon Russell
Esk Valley, New Zealand
Gordon Russell has been making wine at Esk Valley for over 15 years and during this time has established himself as one of New Zealand's most recognisable winemaking identities. His skill and passionate approach to winemaking has lead to enormous success with his wines in tastings and competitions around the world. Gordon firmly believes in the balance and harmony of a wine, together with complexity and palate interest. He aims to produce premium handcrafted wines that are both elegant and sophisticated, and which truly reflect the character of the individual vineyards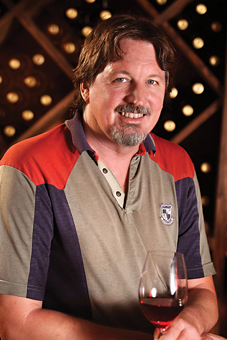 Steve McEwan
Andean Vineyards, Argentina
I arrived in Argentina in 1998 and fell in love with the country, the wines and my now wife. With wide experience of making wine around the world I quickly became a key member of the Peñaflor winemaking team. I am delighted to announce that now with 15 years' experience behind me, I have recently been promoted to one of the senior winemakers of the company, fulfilling the role of chief winemaker for the Andean Vineyards and Elementos brands.