Master of Wine
Jonathan Pedley
Let me introduce myself, my name is Jonathan Pedley and I am Crown Cellar's Master Of Wine.
What is a Master Of Wine?
I became a Master of Wine, after passing the examination in 1992, winning the Madame Bollinger medal for excellence in tasting. In 1994, I became self-employed, continuing to lecture and write on wine, but also became involved in wine consultancy and broadcasting.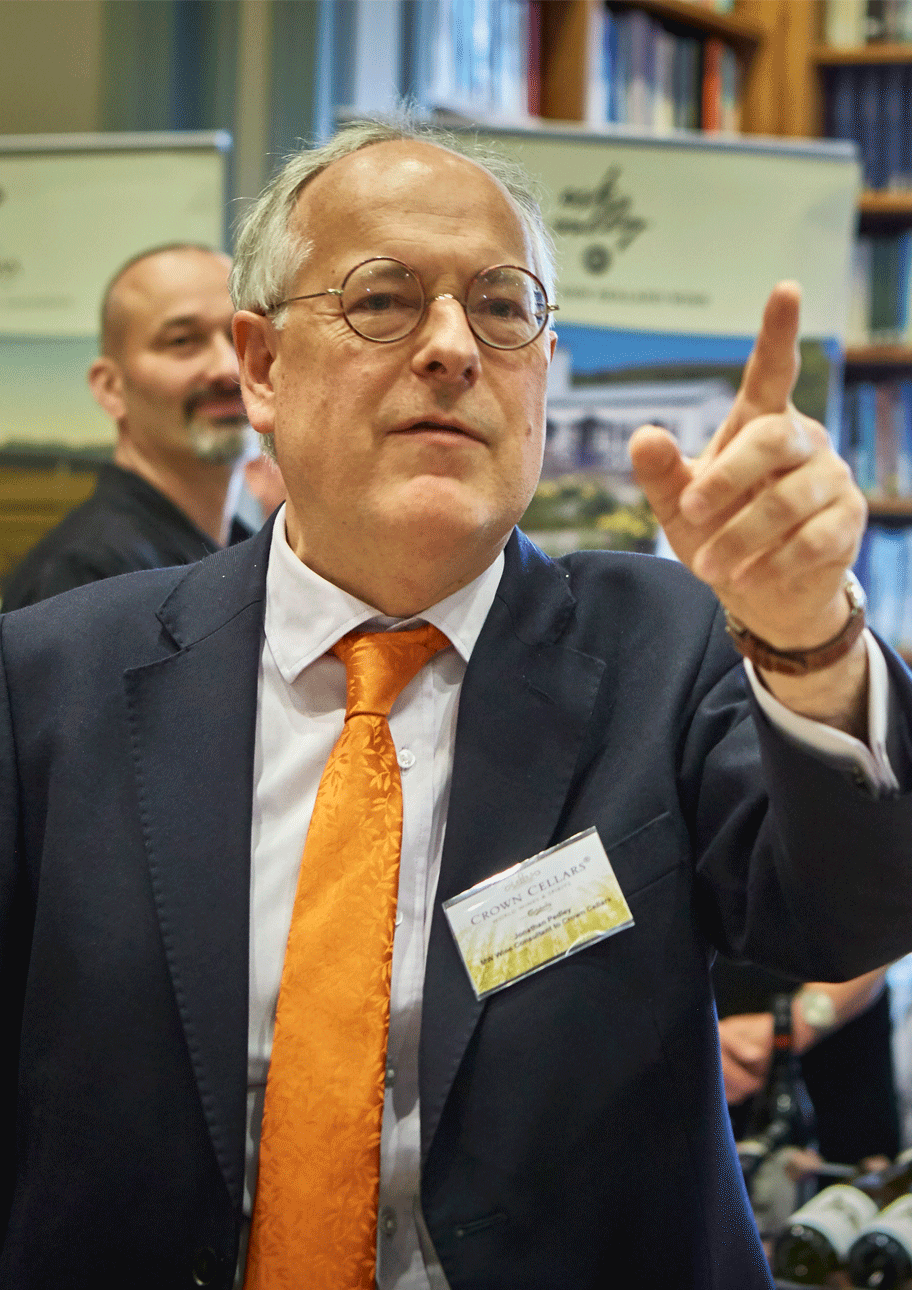 How long have you worked in the trade?
I joined the wine trade in 1985, having become interested in wine whilst studying Biochemistry at Oxford University. I worked for Grants of St. James's, latterly running the company's School of Wine until 1994 and have worked with Crown Cellars over the last 18 years.
What Projects have you been involved with?
I've worked with Channel 5 and Keith Floyd, Sky Business, lectured at Edith Cowan University in Perth, wrote two wine books for Harper Collins, been a wine judge in Australia, advised the Louisvale Estate in South Africa and helping Waitrose develop its team of wine specialists.
What do you enjoy most about working with Crown Cellars?
Over the last 18 years, I've jointly selected in conjunction with Louise Boddington, Crown Cellars' Wine Buyer, the finest wines from around the world, which form part of the range. I produce an annual VINTAGE REPORT by country and am proud of PEDLEY'S PICKS, I also enjoy supporting customers with staff training, private tasting and dining events.
What are your favourite wine from the range?
If people ask me what is my favourite black grape, then they would get a quick and direct answer: Pinot Noir. Check out my top selection of wines from this year's range, in my PEDLEY'S PICKS. Got a question for Jonathan?
Ask him on our Twitter page @crowncellarsUK
2019 /20 Pedley's Picks Brochure
Jonathan Pedley, Master of Wine and Crown Cellars' Wine Consultant, makes his personal selection from the 2019 wine range Louise Boddington, Crown Cellars' wine buyer, and I met up in the autumn for our traditional campaign of selection tastings. Our bases this time around were Yorkshire and Cheshire. Reading back through my notes it looks as if we tasted one hundred and twenty-five wines from which twenty made it through to join the Crown Cellars range.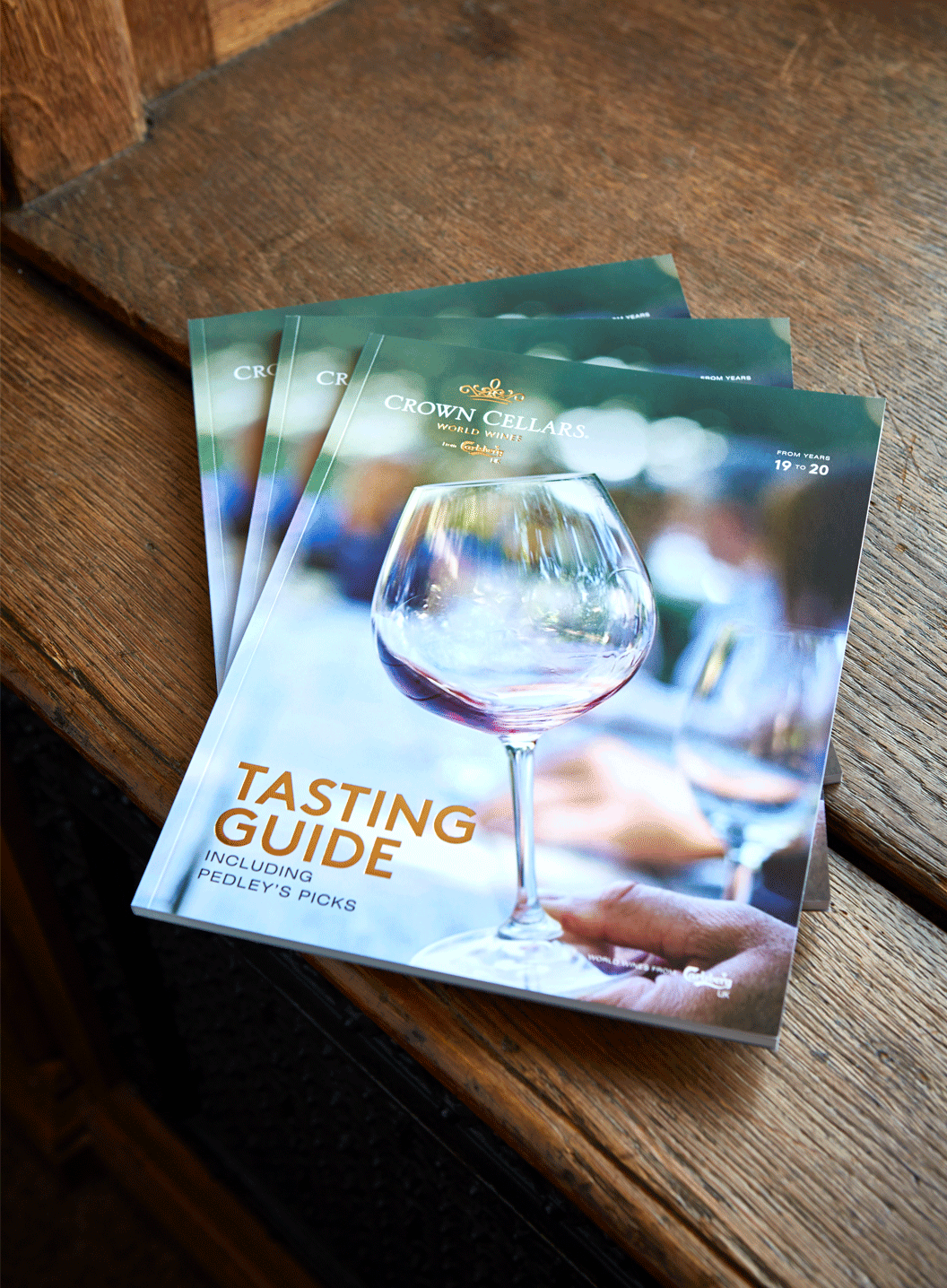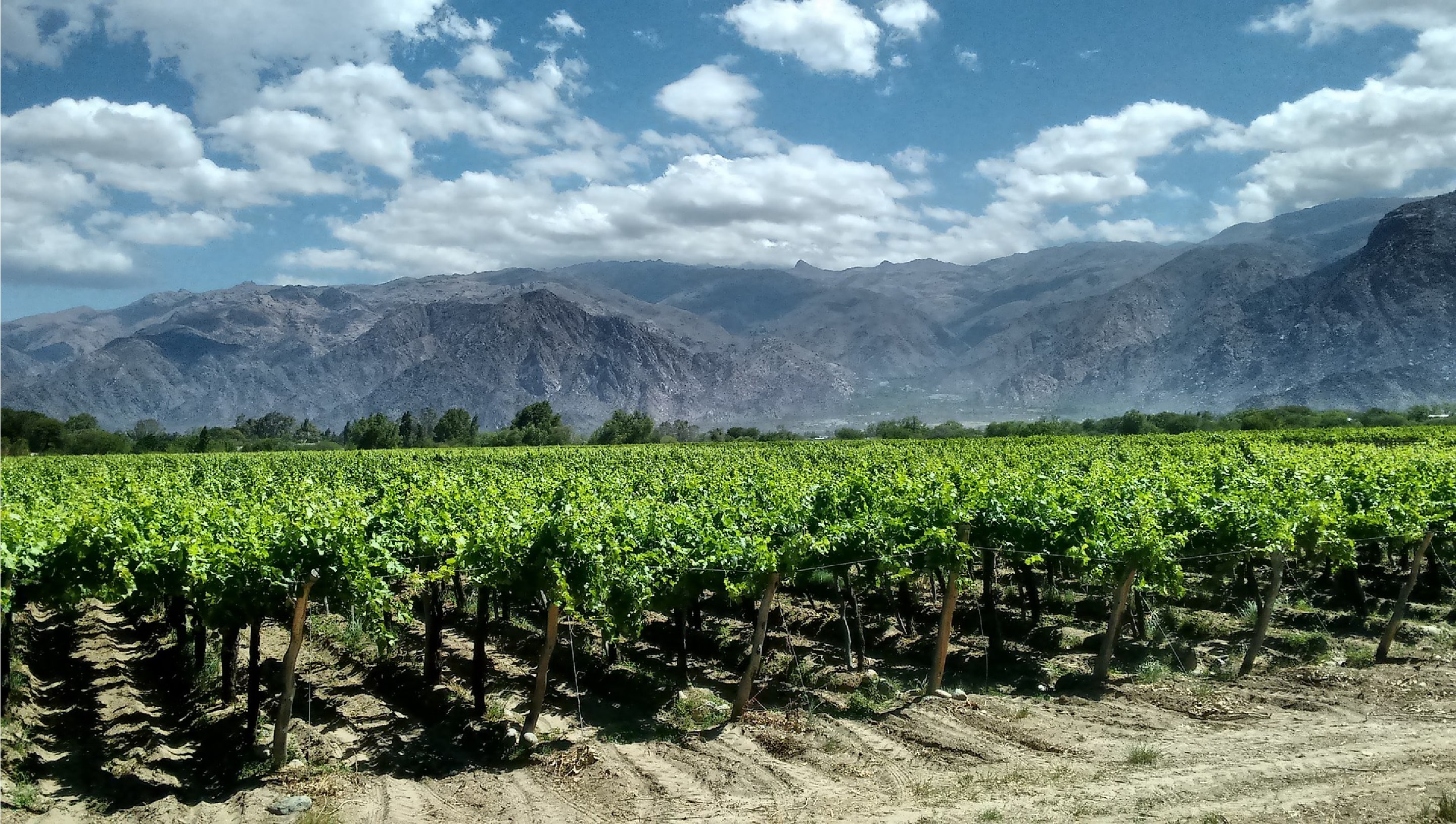 Argentina
Impressive Wines to Come
Like its neighbour over the Andes, Argentina also had a very good vintage in 2018. The general weather pattern was similar to that in Chile. There were very few instances of frost and hail and when they did occur they were localised and had little impact on the national crop. Perhaps most importantly the growing season was dry, preventing the fungal disease problems that had afflicted many Argentinean vineyards of late. The coolish summer allowed the grapes to ripen steadily. We can expect some impressive wines. Yields were healthy as well: at 14.5 million hectolitres the total harvest was 28% up on 2017.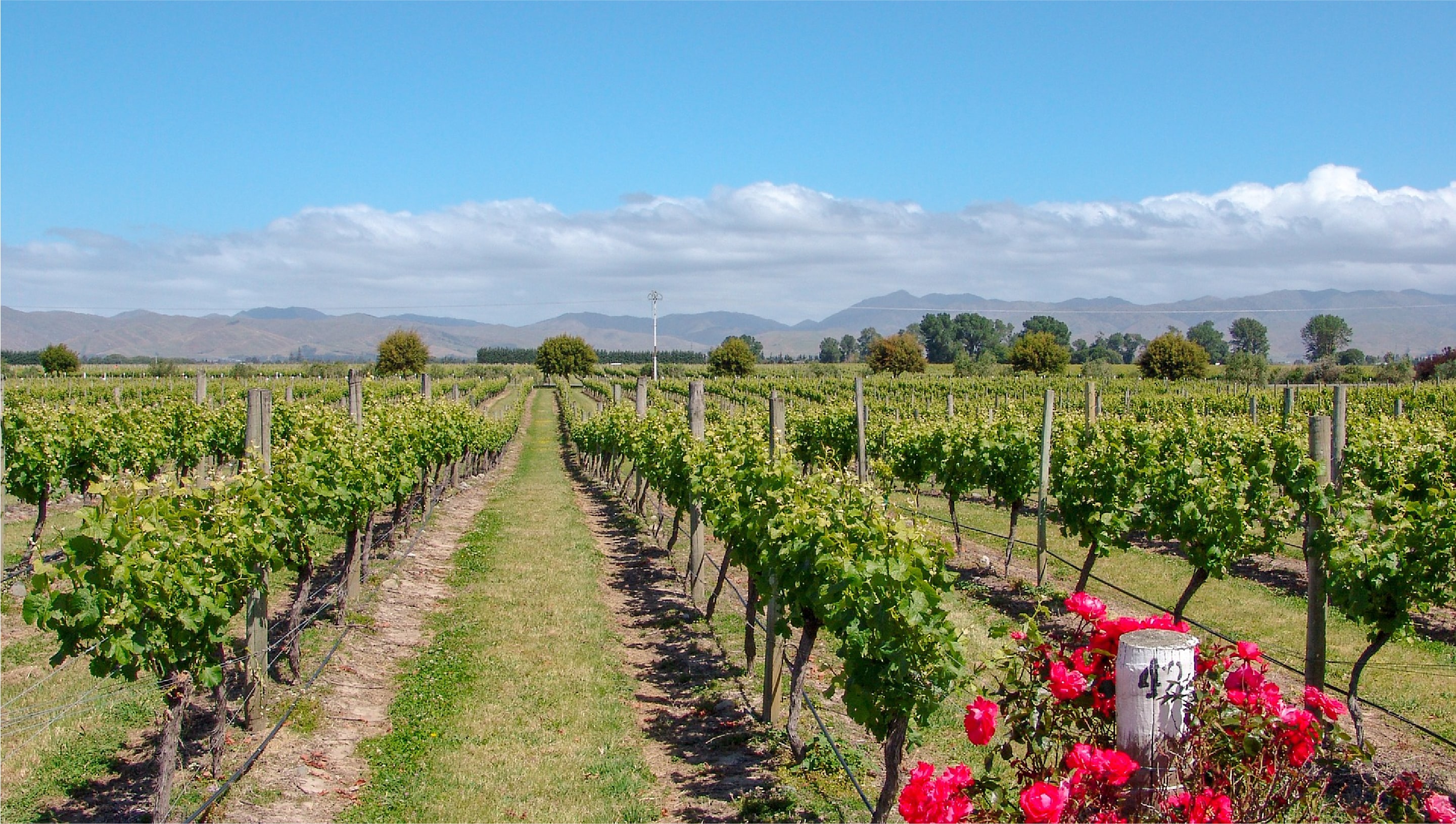 Australia
The Chinese Phenomenon
Spring was challenging with November bringing frost and heavy rain. However, the summer was dry and there was very little rain right through until the end of the harvest period. The heat summation numbers indicate that 2017/2018 was one of the warmest growing seasons on record though the absence of "heat spikes" meant that the grapes could ripen steadily free from water or heat stress. The harvest campaign was long and largely unhurried: starting in the Hunter Valley in January and ending in Coonawarra in April. Quality is said to be excellent throughout. The dry summer resulted in the 2018 harvest being roughly 10% smaller than that in 2017 (but still slightly up on the long term average). From a commercial perspective such a crop would have been perfectly adequate but for one factor – the massive explosion in Australian wine sales in China which is putting real pressure on cost pricing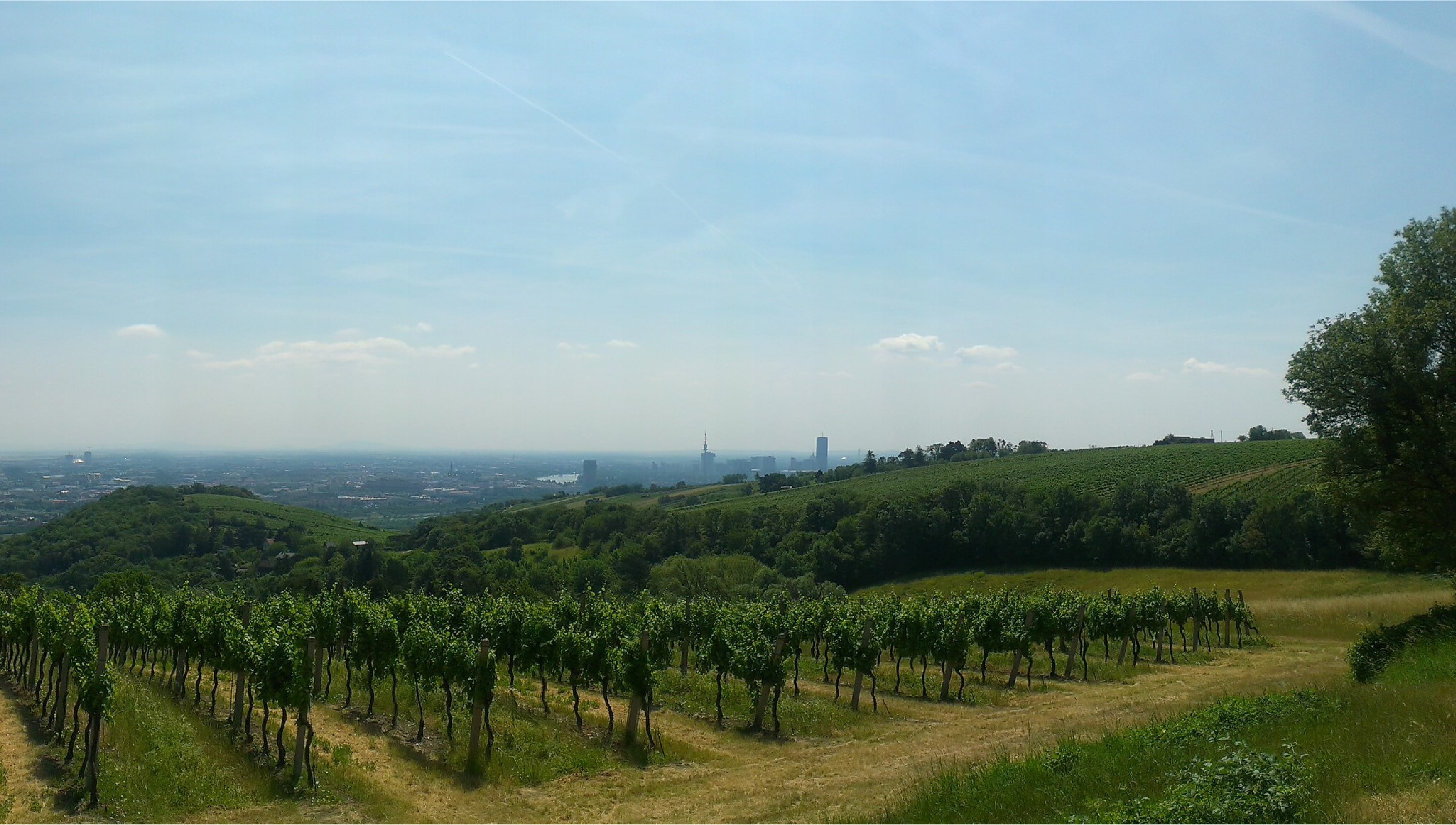 Austria
High Quality Vintage
A mild Spring with no frost losses resulted in a good size crop set. As in much of the rest of Europe the summer was exceptionally warm and dry. Drought became an issue in some vineyards, with relief coming in the form of spectacular thunderstorms. The vintage started in August and was finished in most places by early October. By and large the weather for the harvest was fine: cooler temperatures were a blessing, the occasional thunderstorm was not. The overall quality in 2018 is high with no shortage of ripeness. Traditionalists might quibble about acidity levels being a bit low but they are in a minority nowadays. At 3.2 million hectolitres it was a bumper crop, making up for the frost induced shortfall in 2017.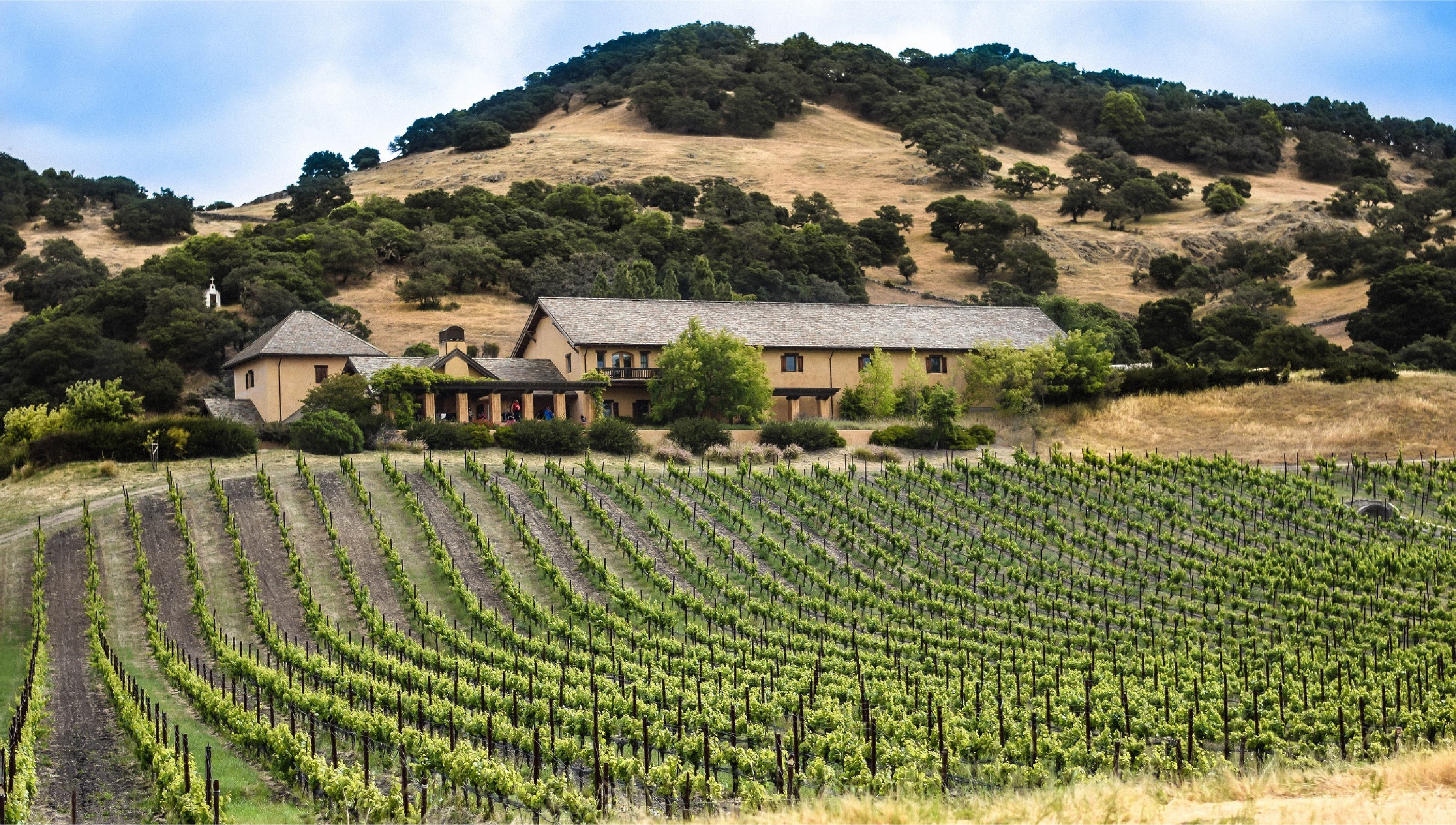 California
Largest Ever Harvest
There was plentiful rainfall at the end of winter followed by a spring that was cool. There were no frost losses and the flowering went well. July was hot but then temperatures eased off in August. It stayed mild right through September and into the autumn with no "heat spikes". The picking started between one and three weeks later than usual with much of the crop being gathered in October (distinctly "old school"). From both a quality and quantity perspective the news is good. The long hang time allowed the grapes to develop flavours and ripen their tannins without losing too much acidity or accumulating excessive amounts of sugar (and therefore ultimately alcohol). It could well be a classic vintage. With no depredations from the weather or disease a bumper crop was harvested: at around 4.3 million tons it looks like being the largest ever in California.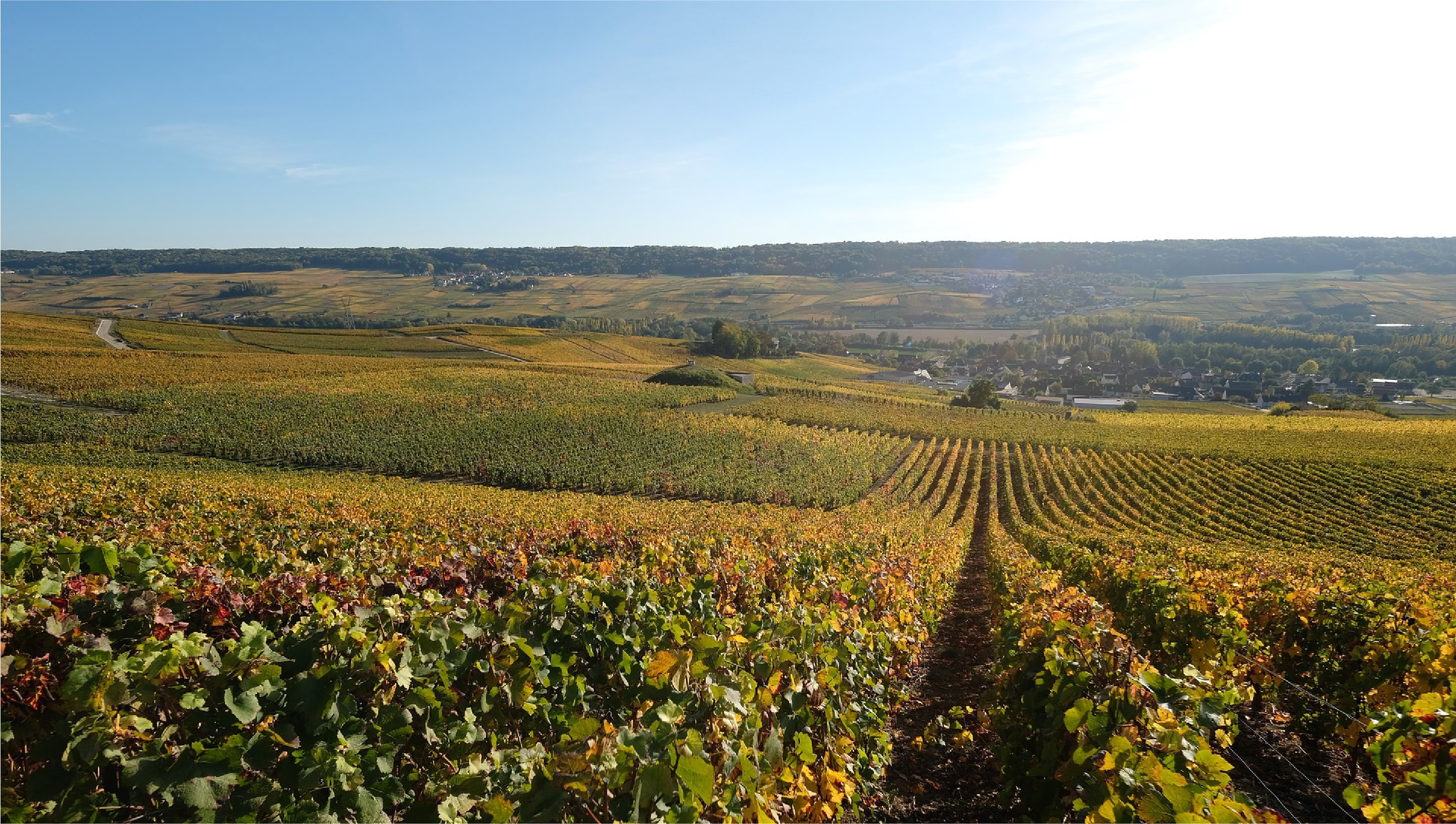 Champagne
Bumper Crop
A wet cold start to the year but only a small amount of localised frost and hail at the start of May meant losses were minuscule compared to what happened in 2017. After such a wet and dismal six months to everyone's relief the conditions rapidly improved in May. The weather got better and better with plenty of sun, high temperatures and hardly any rain. Picking started on 20th August, something that in the past would have been thought exceptional but in the last fifteen years there have been five harvests beginning in August. With the fruit in perfect health and the weather still benign the vintage was unhurried. Christophe Pitois at Champagne Lombard seems very happy with the outcome of the harvest, noting the exceptional level of maturity in the grapes. The total crop in the region was up 56% on 2017 and a stonking 39% up on the five year average.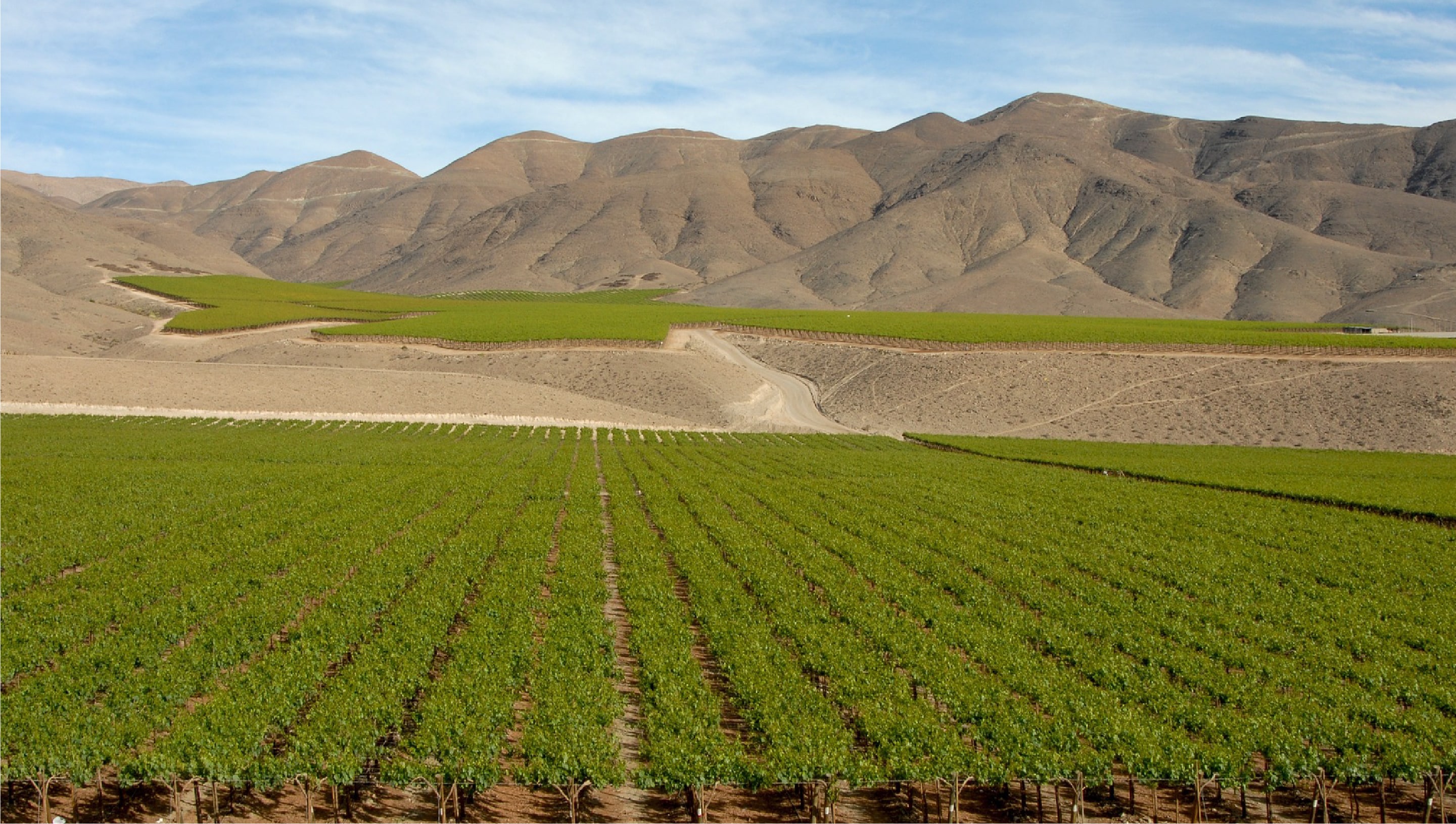 Chile
A Normal Growing Season
2018 was an excellent vintage in Chile: a big relief after the challenges of the previous two years (heavy rain in 2016 and searing heat in 2017). The key feature of the 2017/2018 growing season was its normality; there were no "weather events" to cause problems. Plenty of rain in the winter and spring (when you want it) followed by a dry summer and autumn meant that there was no water stress and no sign of fungal disease. There was no spring frost or hail and the flowering went well. Temperatures in the summer either tracked the monthly averages or in the coastal areas were a fraction below them. The picking started a few days later than in recent years but was an unhurried affair. The fruit was healthy and showed great varietal character and a nigh on perfect balance of sugar and acidity. Quality is reported to be outstanding. At 12.8 million hectolitres the total crop was 35% up on 2017.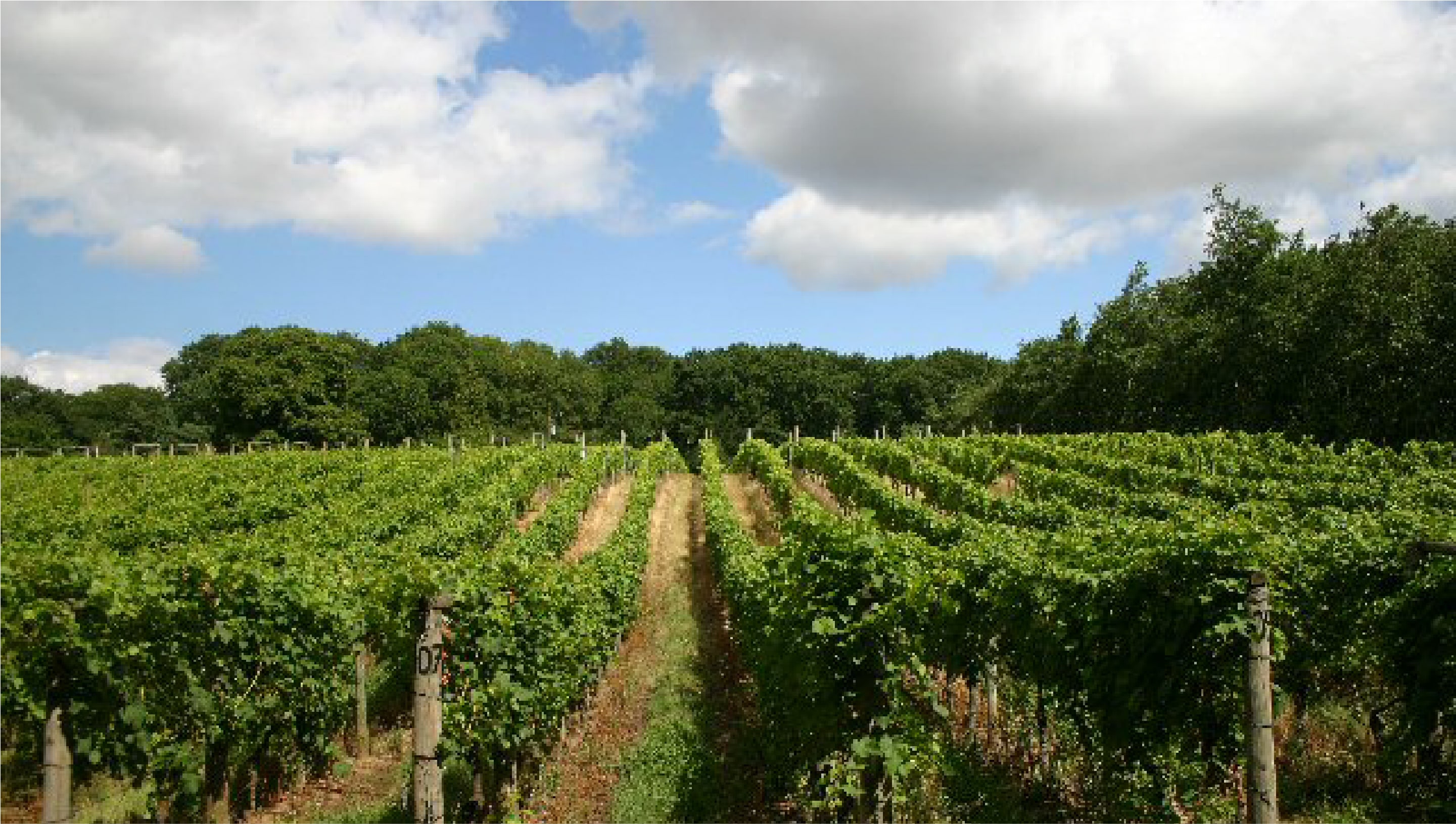 England
Finest Ever Vintage?
"They'll be dancing in the streets of Tunbridge Wells" is probably slightly overdoing it but 2018 is undoubtedly the finest ever vintage for English wine. Why? Well firstly, unlike the year before (and many other years), there was no spring frost. Secondly, the flowering also passed without incident. Thirdly, and perhaps most importantly, the Met Office has confirmed that this summer was the hottest ever in England (pushing 1976 off the top spot); it was also dry. The grapes were able to ripen quickly in these ideal conditions. October is traditionally the main harvest month in the UK but in 2017 a lot of the grapes were picked in September, a few people even started in August! (acceptable use of an exclamation mark). There was almost no disease and with exceptional sugar levels great things can be expected. We may even get some decent red wines! (unacceptable use of an exclamation mark). Yields were high, in some cases double or treble what they had been the year before.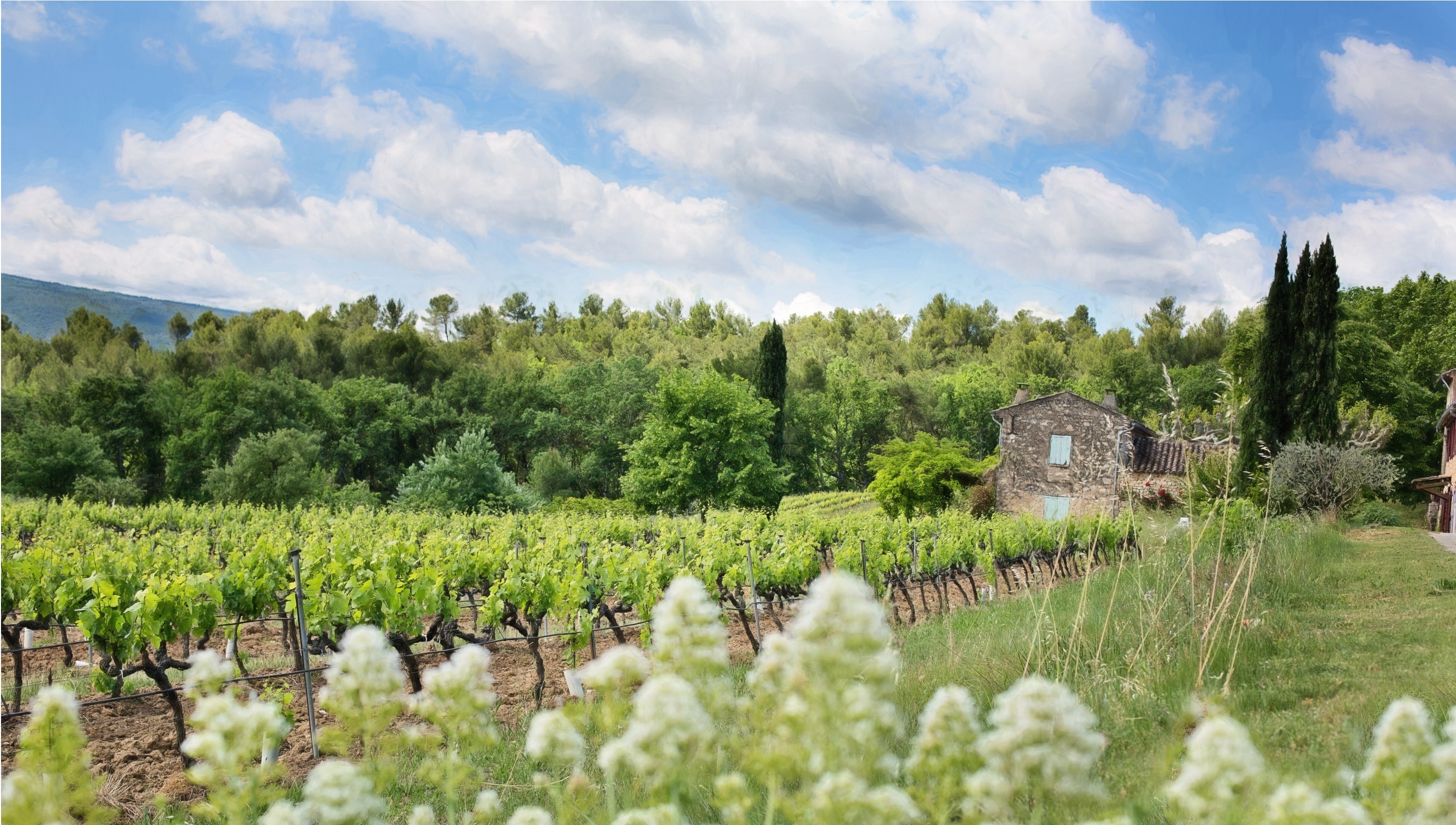 France
Healthy Harvests
By and large the 2018 vintage in France was considerably kinder than the previous year with some caveats. The Spring started cool and damp with minimal frosts and it was the development of downy mildew which posed the biggest threat. In Bordeaux the great news is that the total crop was up 52% on the frost afflicted 2017 vintage and was even 9% up on the five year average.
Burgundians too have broad smiles on their faces with the second sizeable vintage in a row (after a run of meagre harvests starting in 2010) and that overall quality is very good, in some cases outstanding.
Alsace experienced a wet Spring but magnificent summer and it sounds like a top quality vintage. The same can be said for the Loire with quantity up 36% on 2017
In the south the main losses were to hail in the Aude department. The total crop for Languedoc-Roussillon was up 18% on 2017 but was still a couple of percent down on the five year average. The biggest issue at the moment in the Rhône and Provence is the psychopathic demand for Châteauneuf-du-Pape and Côtes de Provence -from a price point of view the market has taken leave of its senses.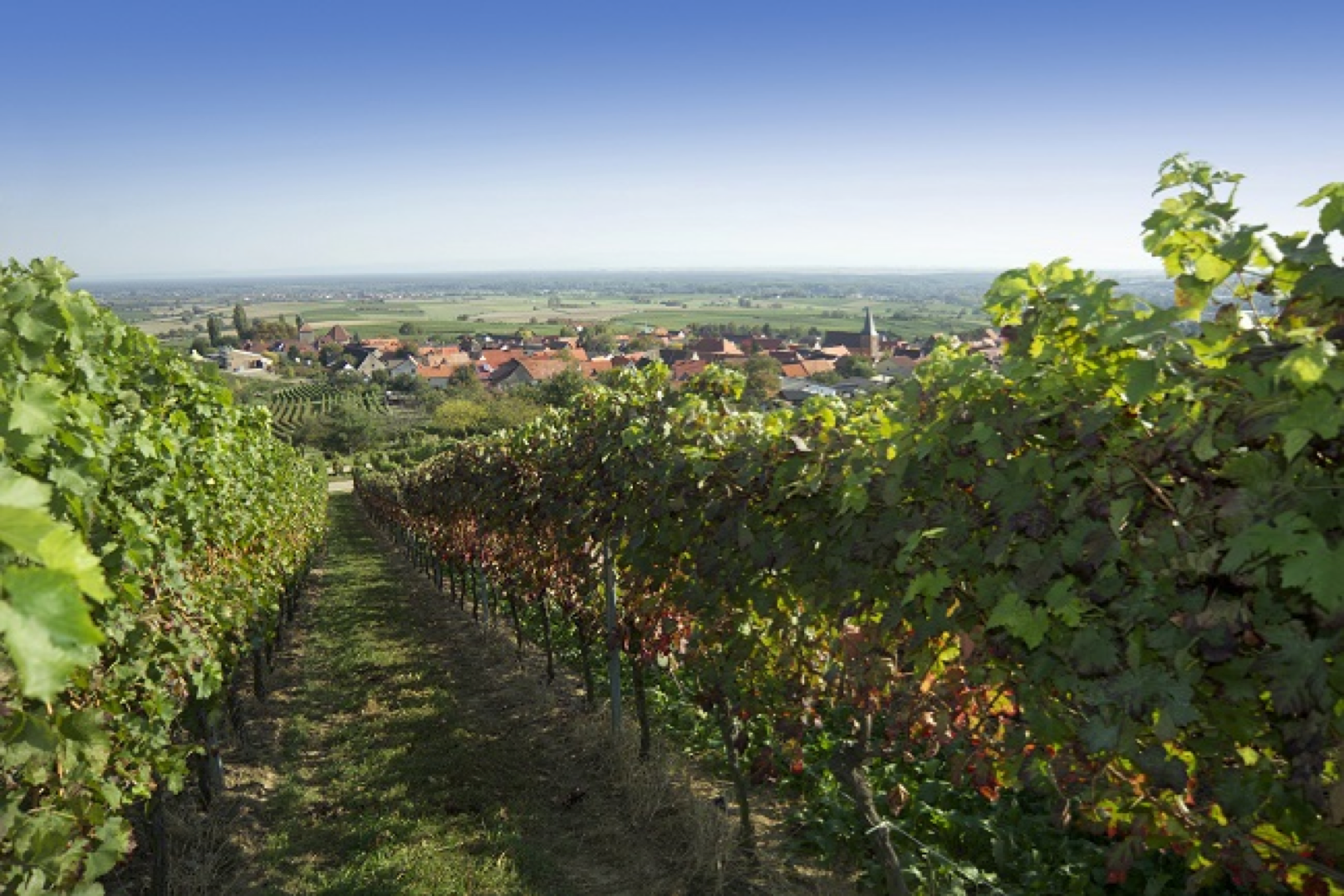 Germany
A Glorious Vintage
Record breaking warmth in April encouraged rapid early vine growth and there was no re-run of the frosts that caused so many problems twelve months ago. The flowering was precocious and the vines set an abundant crop. Germany enjoyed a tremendous summer with plenty of sun and warmth. Some of the earliest ripening grape varieties were picked in August with the main Riesling and Spätburgunder (Pinot Noir) harvest following in September. The fruit was impeccably healthy and ripe. The good weather held for a couple more weeks allowing the top estates to harvest grapes to make Beerenauslese and Trockenbeerenauslese: a glorious end to a glorious vintage. Just to complete the beatific picture, yields were high. By my reckoning the total German crop was up 43% on 2017 and the official figures have it ahead of the ten year average by 23%.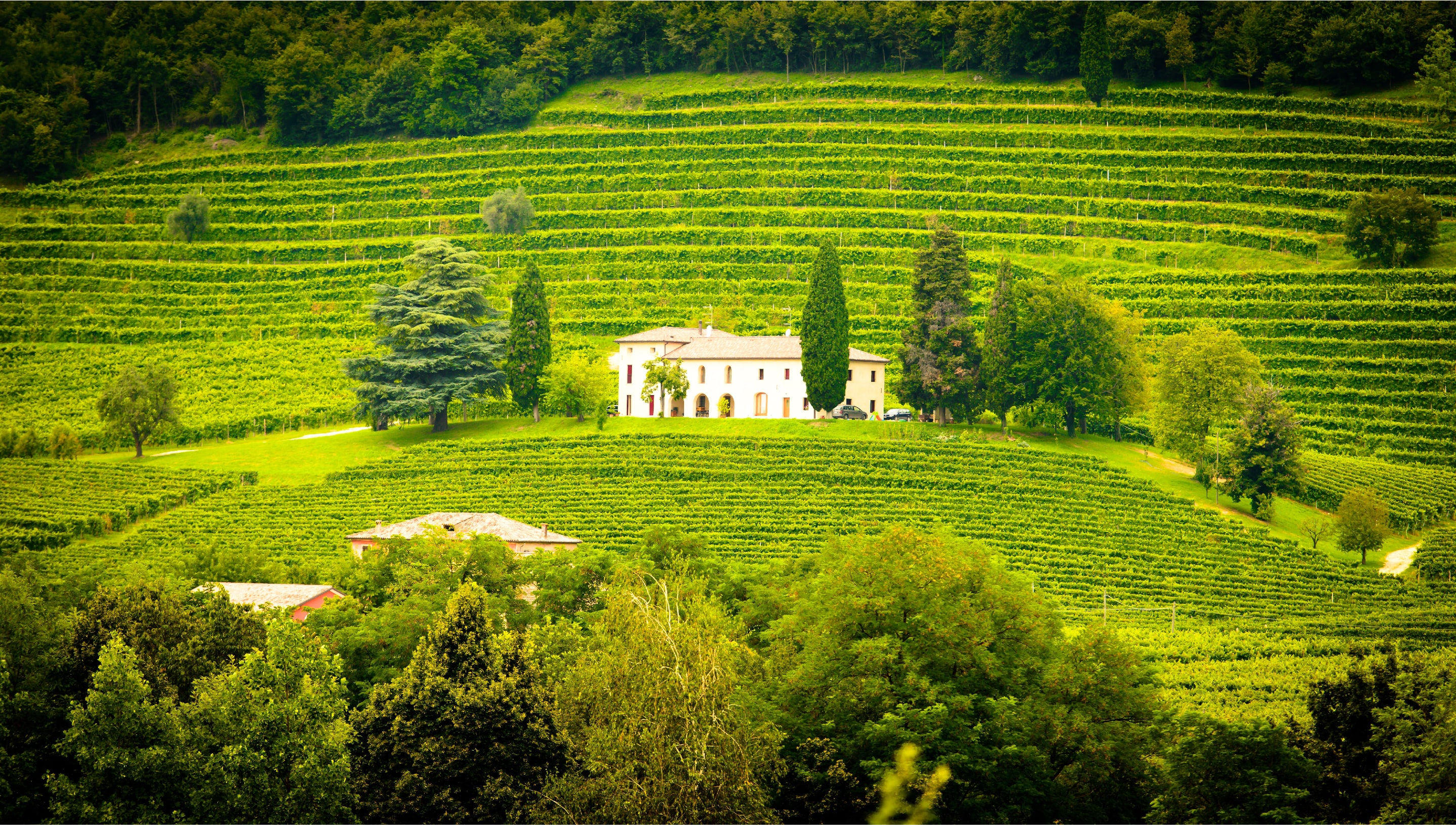 Italy
North South Divide
The story of the 2018 vintage in Italy is starkly different in the north and south of the country. For Crown Cellars from a commercial point of view it is the north, and the Veneto in particular, that is most important . The news from up there is considerably better than it is further south. "In t'north" a warm frost free spring was followed by a very good summer and autumn. The producers' associations for both Pinot Grigio and Prosecco are effusive about the quality of their wines. "Dahn sarf" things were less positive. There was torrential rain in Sicilia during the summer and it was also cooler than usual and this pegged back yields. Taken as a whole the 2018 crop in Italy is up by 15% on 2017. It goes without saying that this has eased the price tension carried over from last year.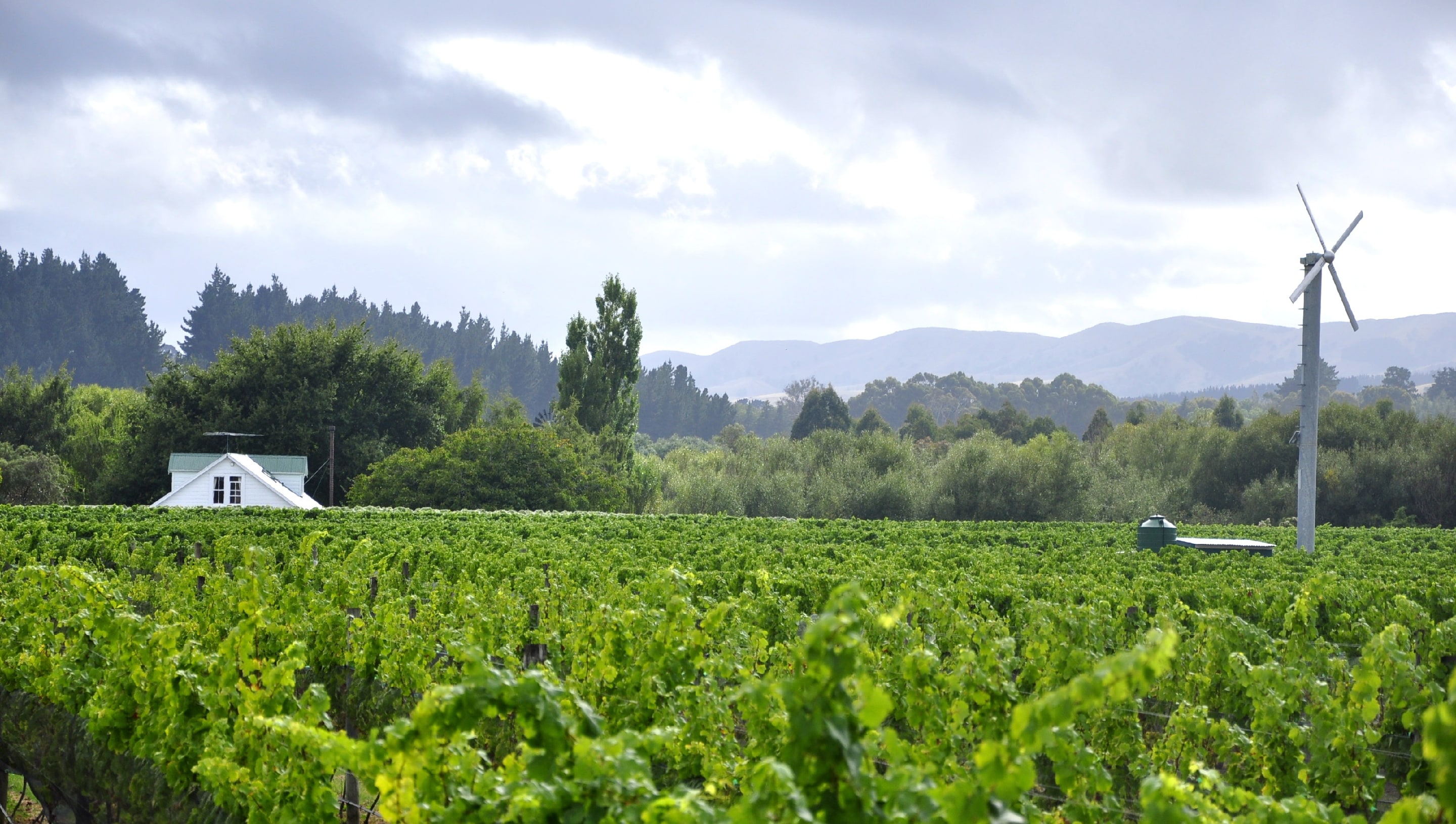 New Zealand
Quality a Mixed Bag
The 2017/2018 growing season got off to a good start with no frost in the spring. Temperatures rose steadily and fine dry weather for the flowering allowed an excellent fruit set. Both December and January were very hot – close to record breaking in both cases. Then in February a couple of weather systems brought heavy rain and lower temperatures to all of New Zealand's wine regions. How growers coped with this pre-vintage humidity determines the outcome for their 2018 wines. Most of the picking was done in March during several weeks of drier weather. Not surprisingly quality will be mixed. Those with the know-how, equipment and good luck will doubtless have made some very good wines. Those without those attributes may well have struggled. At around 400,000 tonnes the total crop was 6% up on 2017, making it the third largest in the (short) history of the New Zealand wine industry.
Portugal
Second Small Vintage in a Row
The winter of 2017/2018 brought no respite from the drought that had been afflicting the Douro for eighteen months. Not surprisingly there was relief that March and April were wet. Unfortunately the damp spring culminated in a massive storm on 28th May. There was a lot of erosion and the high humidity caused major fungal disease problems. Many poorly resourced smaller growers could not deal with this onslaught and lost a lot of their crop. After such an anomalous spring the summer was normal by comparison with fine weather in July and August. The vines had been tracking a couple of weeks behind schedule but high temperatures in September accelerated the final ripening. The picking took place without incident. Nevertheless, it was clear that for the second year in a row the crop was small. That said, the quality is high.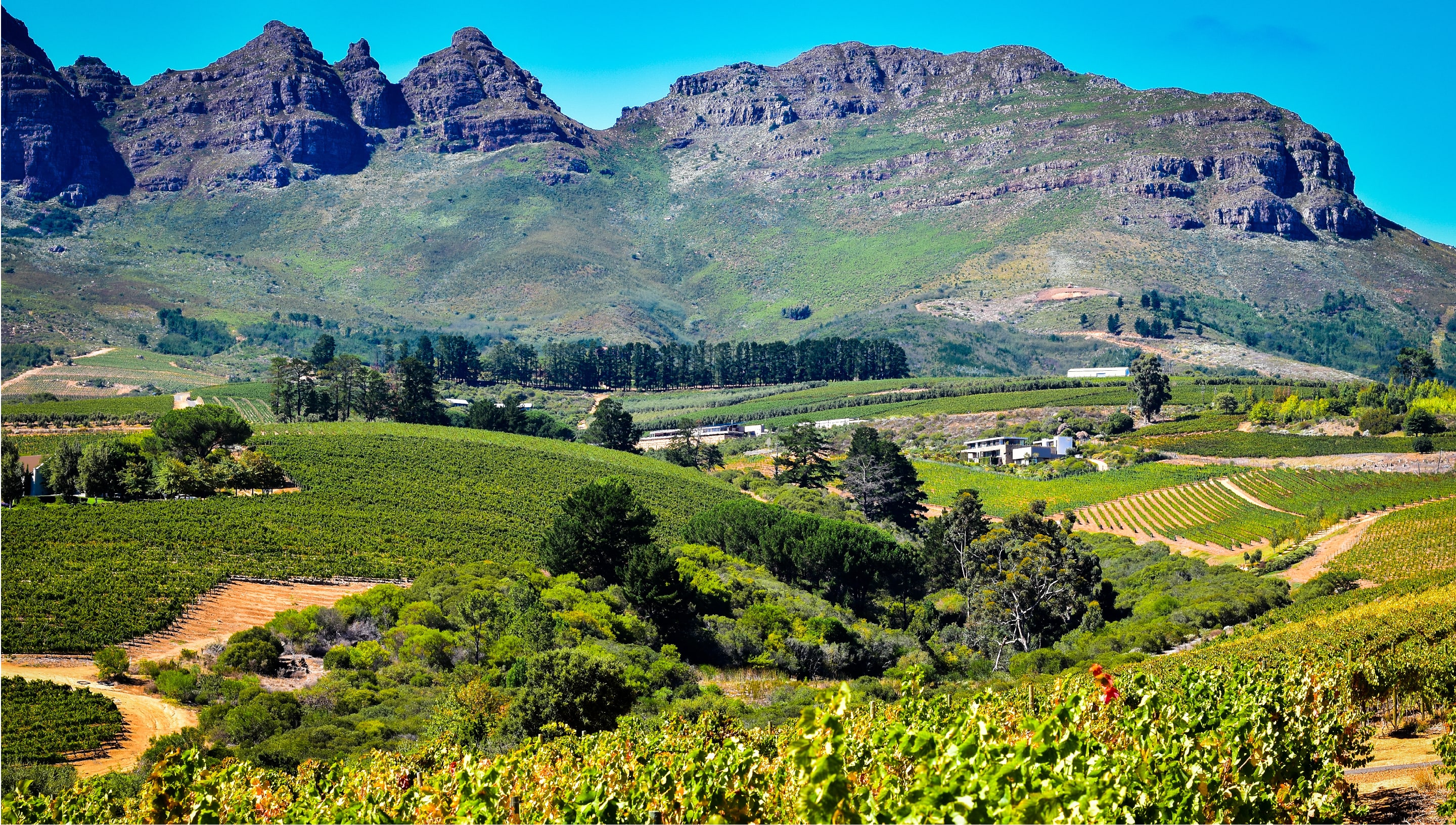 South Africa
Chronic Lack of water
The chronic drought in the Cape is well reported in the mainstream press with many wine regions receiving barely half their normal winter rainfall in 2017. Bud burst was a little later than usual and Robertson and Worcester were caught by spring frosts in September and October. The summer was relentlessly dry and hot but fortunately there were no heatwaves. Temperatures eased off a little in the run up to the harvest, which started about a fortnight later than the previous year. The picking was unhurried and lasted well into April. Quality is reported to be good: with such low humidity the fruit was largely free of fungal disease. The big issue is the low yields - the chronic lack of water, particularly in vineyards that rely heavily on irrigation, caused a lot of fruit literally "to wither on the vine". The total crop in South Africa was down 15% on 2017.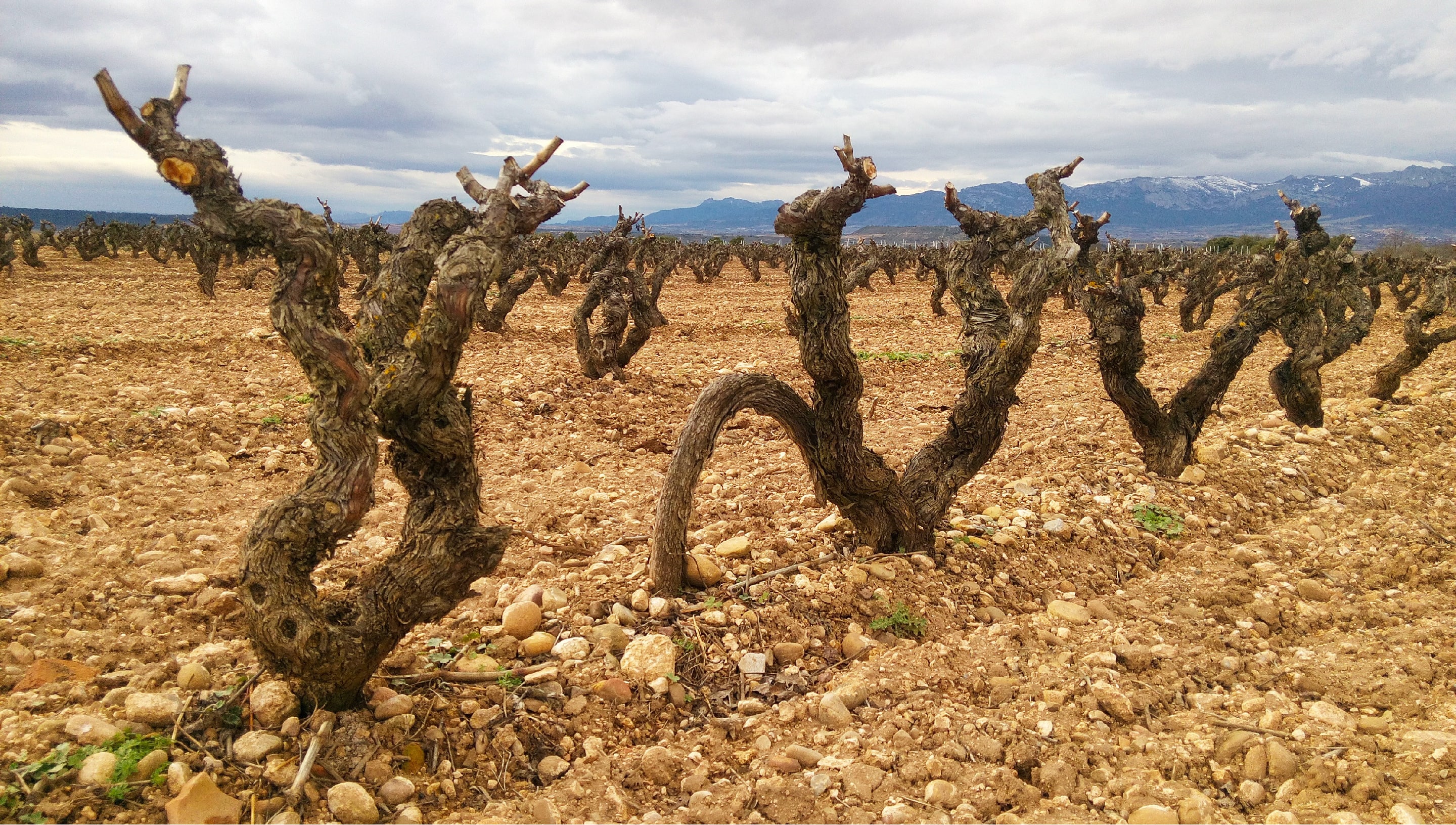 Spain
Wines with Freshness & Elegance
The spring was cool and very wet but frost free The producers were delighted that there was plenty of soil moisture but a little anxious that the vines were late to bud and flower. Summer when it finally came was damper and cooler than it had been in recent years. The vines ripened steadily but an element of heterogeneity persisted right through to the harvest resulting in later picking in many parts of Spain. The weather was good so there was no rush: Joseba Almaraz at Bodegas del Medievo reports a vintage campaign lasting 45 days – the longest he has ever seen. There is some variability in quality, but the best wines should have a freshness and elegance that is often missing in hot and dry years. The total crop for Spain is reckoned to be in excess of 48 million hectolitres. By my reckoning this is 35% up on 2017 and 12% up on the five year average.